What is
the Clitoverse?
THE CLITOVERSE IS A CREATIVE COLLECTIVE BASED IN THE MID NORTH COAST OF NSW, DEDICATED TO PROMOTING AND SHOWCASING THE TALENTS OF FEMALE ARTISTS, PERFORMERS AND DJs. WE BRING BOOTY SHAKING EVENTS AND EXPERIENCES THAT ARE FUN, SAFE AND INCLUSIVE.
WE STRIVE TO EMPOWER WOMEN IN THE MUSIC INDUSTRY AND HAVE FUN WHILST DOING IT.

EVERYONE IS WELCOME IN THE CLITOVERSE
UPCOMING EVENTS / EXPERIENCES
Where to find the clit
Subsonic Music Festival

Riverwood Downs, NSW Dec 10th 2023

Were bringing Clitoverse residents Themzy & K Queen to bring that big clit energy to Subsonic! Featuring performances by Filthy Aliens!

BUY TICKETS

Elements Music Festival

Sunshine Coast hinterland, QLD Jan 27th 2024

We've got a big takeover at Elements with the Love Camp! Were bringing Themzy, Sophdexx, K Queen, Rissy Elliott and we'll be playing with the legendary GROOVE DELIGHT.
You wont want to miss this!

BUY TICKETS

Earth Frequency Festival

Willowbank QLD, May 3rd - 5th 2024
We've got another amazing takeover opportunity at Earth Frequency Festival.
Dont Miss out!

BUY TICKETS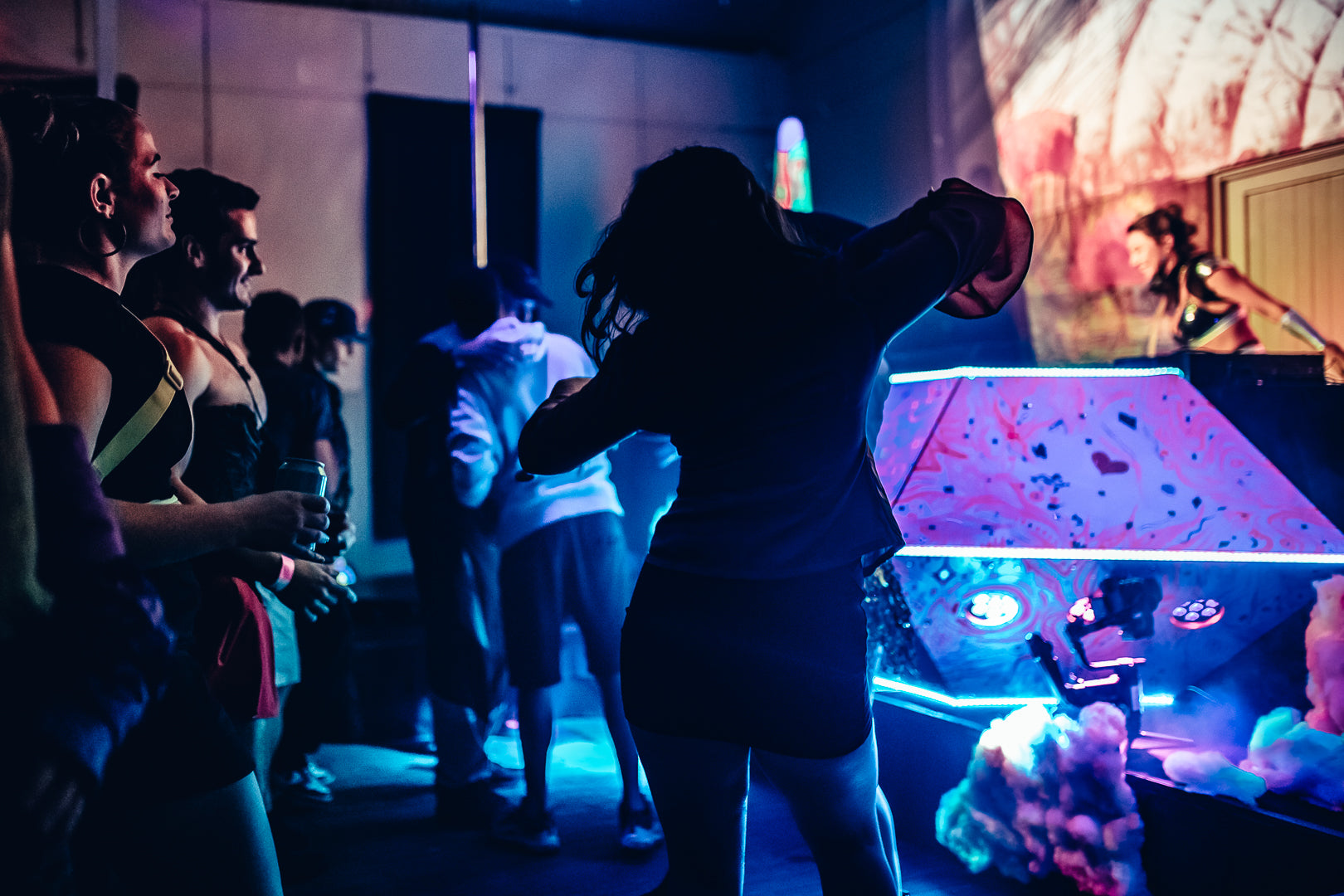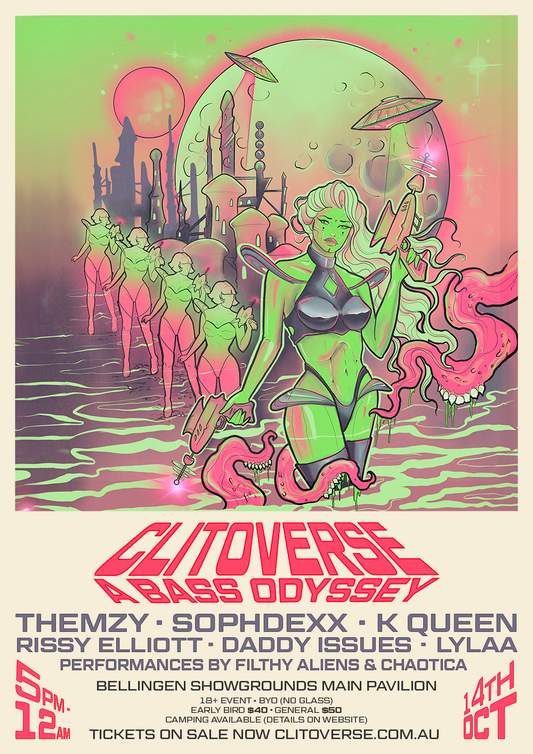 Regular price
From $42.00 AUD
Regular price
Sale price
From $42.00 AUD
Unit price
per
A Bass Odyssey

The third Clitoverse event to hit Bellingen, selling out in record time!. We the clitorians banded together to save the outer edges of the clitoverse.
Featured Artists - THEMZY, SOPHDEXX, K QUEEN, RISSY ELLIOTT, DADDY ISSUES, LYLAA
Featured Performers - Filthy Aliens, Chaotica

Stage Design by - Chaosmic (Amelia Warde)

Want to see more?

View the full Bass Odyssey album on Facebook!

View Photos
Closing the Yurt Locker

We brought the Clitoverse to close the Yurt Locker at STORYLANDS music festival in Coffs Harbour.

We brought the vibe, and the clit was LIT!

Featuring - Sophdexx & Themzy

Want to see more?

View the full STORYLANDS album on facebook.

View Photos
Want to be a part of the Clitoverse?

We are always looking for more amazing Artists, DJ's and performers to join the Clitoverse family.

Send us an email telling us about yourself and we'll be in touch! Please note we get lots of emails from people who want to get involved, we may not be able to reply to everyone!
Join the Clitoverse
Stay up to date with the Clitoverse and be notified when we have new events or experiences.